Going into the 2020 flu season seems like a perpetuation of our already established pandemic. While we hope Covid cases decline and we begin to feel secure again, flu season is upon us to test that notion. It is a trying time and the collective global worry is heightened.
Naturally, worry prompts action–what to (or not to) eat, do, and take are common questions. Let's settle some fears while encouraging healthy habits so that, coupled with your doctor's medical care, you can make choices that will best suit your health.
Step one: A strong immune system starts with diet
We always say, when going into any flu season, nutrition is paramount. But this year, we really mean it. If there is a year to veer away from family holiday recipes and have a Paleo Thanksgiving, this is this one. Inflammatory foods (dairy and gluten are most common) weaken the immune system and sugar and carbohydrates feed viruses and bacteria, spreading infection. Eating sweets, gluten, and dairy can push that mild cough into full bronchitis or that sinus drainage into sinus infection.
It doesn't mean holiday dinner has to be bland! Sweeteners like stevia (which doesn't feed microbes) are always being reformulated for taste. And there are many delicious gluten-free and dairy-free food choices that have also evolved in flavor. Cauliflower crackers and chips are a favorite at my house!
If gluten and dairy do happen, enzyme formulas exist that minimize inflammation. Dipeptidyl Peptidase IV or DPP-IV is a critical enzyme that both regulates digestion and inflammation. It helps breakdown gluten (protein from wheat) and casein (protein in dairy) and can be taken to minimize or clear the inflammatory symptoms from dietary exposure.
Step two: Supplements!
With the inflammatory holiday-diet season also comes shorter daylight in fall and winter, which means double trouble. Less light means less vitamin D production, an important "trainer" for the immune system. Vitamin D activates macrophages, dendritic cells, and T and B lymphocytes–the infection-fighting weapons of your immune system.(1)
It has now been published that people with vitamin D blood levels under 30 ng/mL were more likely to have upper respiratory tract infections than those with sufficient levels.(2) Ideally, having the blood levels tested by your doctor will determine the dose to take. Anyone presenting with blood levels under 30 ng/mL may have to take between 5,000-10,000 IU per day for several weeks. Always have the blood levels checked again after 4-8 weeks of supplementation to assure the levels are coming up to sufficient status.
In addition to diet changes and vitamin D, general immune support is wise. Echinacea is an oldie but goodie. A 1989 study showed echinacea was useful in preventing upper respiratory infections.(3) Another study in 2007 showed that mice given echinacea had increased percentages of natural killer cells and lymphocytes (important immune cells for fighting infection).(4) Finally, in 2014, a double-blind, placebo-controlled study determined echinacea inhibited virally-confirmed colds, minimized recurrent infections, and showed a reduction in total number of colds reported in a sample of 293 individuals.(5)
As a society, we need to start understanding that viral and bacterial infections are very much in part reflective of immune status. A robust immune system is not overwhelmed by dietary inflammation. If you eat ice cream and cake, take notice if you develop the sniffles 4-7 days later. This is no coincidence. That said, everyone is doing their best and it isn't always easy to eat clean. Supporting with enzymes can improve outcomes when we are not eating perfectly. In addition, vitamin D and echinacea are two evidenced-based tools that play huge roles in infectious outcomes.
Peoples Rx and our expert wellness team are here to help figure out what might benefit your body and diet the most. Come in store and safely shop around (masks required, sanitizer available, social distancing in effect, and staff cleaning surfaces around the clock), or now you can even easily shop online!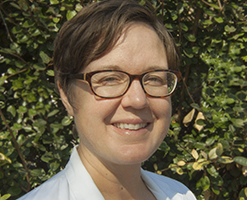 Amy Nelson, ND* received her Naturopathic Doctorate from the National College of Natural Medicine in Portland, OR where she studied nutrition, homeopathy, herbal and functional medicine. In addition, Dr. Nelson was the Associate at The IBS Treatment Center in Santa Monica where she treated irritable bowel syndrome and complex food allergies. Dr. Nelson utilizes her experience in natural medicine to address female and male hormonal imbalances, mental health, and digestive disorders.


*Naturopathic Doctors are not currently licensed in the state of Texas.

If you have comments and/or questions about this blog, email us at blog@peoplesrx.com.
1. (Beard JA, Bearden A, Striker R. Vitamin D and the anti-viral state. J Clin Virol. 2011;50(3):194-200. doi:10.1016/j.jcv.2010.12.006)
2. (Ginde AA, Mansbach JM, Camargo CA., Jr. Association between serum 25-hydroxyvitamin D level and upper respiratory tract infection in the Third National Health and Nutrition Examination Survey. Arch Intern Med. 2009;169(4):384–90.)
3. (Hudson J, Vimalanathan S. Echinacea—A Source of Potent Antivirals for Respiratory Virus Infections. Pharmaceuticals (Basel). 2011;4(7):1019-1031. Published 2011 Jul 13. doi:10.3390/ph4071019)
4. (Zhai Z, Liu Y, Wu L, et al. Enhancement of innate and adaptive immune functions by multiple Echinacea species. J Med Food. 2007;10(3):423-434. doi:10.1089/jmf.2006.257).
5. (Jawad M, Schoop R, Suter A, Klein P, Eccles R. Safety and Efficacy Profile of Echinacea purpurea to Prevent Common Cold Episodes: A Randomized, Double-Blind, Placebo-Controlled Trial. Evid Based Complement Alternat Med. 2012;2012:841315. doi:10.1155/2012/841315).