Bill Swail, RPh, Founder
Bill began Peoples Rx, voted Austin's Favorite Pharmacy in every Reader's Poll, over 35 years ago. For traditional medicinal needs, his expert pharmacists, compounders, and technicians develop personalized health solutions. And for those seeking alternatives, his knowledgeable wellness staff helps educate and empower patients about choices in healthcare. Bill has a long history of service to the community, and as part of his continued commitment to health education, he and some of Peoples' finest practitioners hosted weekly, live radio programs for several years. That show transitioned to a podcast, The Cultivate Wellness Podcast, in 2019.
Sher Humphrey, MA, NTP, FAS
As a certified Nutritional Therapy Practitioner, Sher combines a food-first approach with evaluative techniques to uncover causes of health concerns and develop a personalized plan. She believes the body's wisdom and innate power to heal reveals itself with nutrition, supplementation, stress moderation, and lifestyle practices that support balance and harmony. Recognizing food and other factors in our environment as the root causes of energy loss, digestive issues, endocrine imbalances, brain fog, weight gain, and more, comes the understanding that each of us has the power to heal and live our best lives with continued vitality, energy, and joy.
Dr. Scott Jurica, MS, DC, PAK, ACN
Growing up in Texas as an overweight child, Dr. Scott Jurica, MS, DC, PAK, ACN was often teased about his size. Through the support of his family, mentors and love of sports, he turned his weakness into his strength by focusing his life on natural healthcare. In his offices in Austin and New York City, Dr. Jurica helps his patients become their healthiest selves, so they can live life to the fullest!
Jim Meyer, PharmD, MS, CCN
Jim can point you in the right direction on your road to wellness. With experience in personal and strength training at the collegiate level to add to his many credentials, Jim's functional approach to healthcare emphasizes integrating nutrition and alternative medicine with traditional medicine.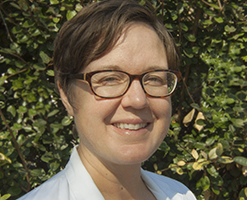 Amy Nelson, ND*
Amy Nelson, ND* received her Naturopathic Doctorate from the National College of Natural Medicine in Portland, OR where she studied nutrition, homeopathy, herbal and functional medicine. In addition, Dr. Nelson was the Associate at The IBS Treatment Center in Santa Monica where she treated irritable bowel syndrome and complex food allergies. Dr. Nelson utilizes her experience in natural medicine to address female and male hormonal imbalances, mental health and digestive disorders.
Charlotte Sobeck, MSOM, L.Ac.
Charlotte practices Functional Traditional Chinese Medicine (TCM) and Acupuncture for the entire family, and specializes in fertility, prenatal, postpartum and pediatric care. She also practices pediatric Tui Na, an acupressure massage for infants and children that strengthens the immune system and treats common childhood health issues. Charlotte's practice includes holistic healthcare consulting with a functional medicine approach.
Barb Stansfield, RN/BSN, ACN
Barb is a registered nurse with a BS in Nursing, an Applied Clinical Nutritionist and a practitioner of EFT (Emotional Freedom Technique). She has been a nurse since 1984 and has used holistic health approaches for over 25 years. Her experiences as a clinical nurse, as well as her study of agronomy, plant science and nutrition give her a unique perspective on holistic health and a strong proficiency for supporting clients' physical and mental wellness.
Dawn Welch, Nutritionist
With diplomas in Naturopathy, Herbalism and Homeopathy, Dawn brings to your service at Peoples over 20 years experience in natural health and a wealth of knowledge!
Anna Wilson, Nutrition Therapy Practitioner
After improving her own health while raising a special needs child, Anna found a passion for assisting people on their path to wellness. Anna is especially interested in supporting individuals who have undergone bariatric surgery, those struggling with mental illness or mood disorders, and busy families looking to fuel their bodies and brains. She strongly believes that anyone can achieve wellness with the right support and knowledge.
Fayelynn Wright, RN, MSN, CNS P/MH, ND*
Faye Lynn has her Master's in Nursing, is a Clinical Nurse Specialist in Psychiatric Mental Health and is a Naturopathic Doctor*. She combines her knowledge of western medicine with alternative health therapies to help clients achieve optimal health. Faye Lynn has been with Peoples for more than 5 years as a Wellness Specialist.
Brenda Young, ACC, LMT
Brenda is an experienced life, energy and relationship coach, energy healer, massage therapist and nutritional herbalist. With an education and background in health care and energy medicine, Brenda has been blessed with the gift of being able to feel where you hold resistance in your energy field. She opens the door to help you release that stuck energy, caused by old beliefs, anchored emotions and unsupportive thought patterns and feelings, leaving you feeling lighter, clear and fully present.
Jane Yu, L.Ac.
Jane Yu is a licensed acupuncturist who graduated from the AOMA Graduate School of Integrative Medicine. She uses the full scope of Oriental Medicine including moxa heat therapies, cupping, Chinese herbs and more to improve personal wellness and health. Jane specializes in pain management, stress management and allergies.
Zulma Gregory, MAc OM, ACN
Zulma Gregory is an Applied Clinical Nutritionist who holds a Masters degree in Acupuncture and Oriental Medicine from AOMA, and a BS in Biology from New Jersey City University. Following a profound near-death experience, she also became a Certified Spiritual Counselor through the University of Sedona. Zulma is dedicated to helping individuals reach optimal wellness goals through a compassionate approach of mind-body-spirit. She can assist with methylation deficiencies, insulin resistance, weight loss and psycho-emotional concerns.
Jim Meyer, PharmD, MS, CCN
Jim can point you in the right direction on your road to wellness. With experience in personal and strength training at the collegiate level to add to his many credentials, Jim's functional approach to healthcare emphasizes integrating nutrition and alternative medicine with traditional medicine.
Amy Tyler, ND*
Amy Tyler, ND* received her Doctorate of Naturopathic Medicine from Bastyr University and also holds a BS in Chemical Engineering from the University of Texas at Austin. She takes the time to listen closely to her clients and to educate them, empowering them to gain a deeper understanding and ownership of their health. Her individualized wellness plans, incorporating herbs, homeopathy, nutritional supplements and nutrition and lifestyle advice, are designed to support the body's innate healing abilities.
CENTRAL
Located across from Central Market.
Becky Andrews, ND*, L.Ac.
Becky Andrews, ND*, LAc received her Doctorate of Naturopathic Medicine and Masters in Acupuncture at Bastyr University. She specializes in complex, chronic and "difficult" cases, especially relating to digestive health, fatigue, mood and detoxification. She works extensively with MTHFr and genetic challenges. In addition to seeing patients in Austin, she is faculty at AOMA School of Integrative Medicine.
Jenna Lynn Blaze, DIHom, DSH-P
Jenna Lynn Blaze, DIHom, DSH-P is a Clinical Homeopath and Healing Coach with over 13 years of experience. She specializes in chronic health challenges such as autism spectrum, auto-immune challenges, cellular detoxification, and emotional balance and healing. Jenna is gifted at sorting out complex health issues and helping clients move forward with confidence in their healing journey. Completely healing herself of interstitial cystitis and chronic Lyme, Jenna gained valuable personal experience and developed a passion for helping others achieve profound healing in body, mind, and spirit.
Lauren Sanchez, ND*
Lauren Sanchez, ND received her Naturopathic Doctorate at the Southwest College of Naturopathic Medicine in Tempe, AZ. Her natural approach to medicine facilitates healing by respecting the mind, body and spirit connection. She also specializes in helping individuals reach optimal wellness through a plant-based regimen. She is excited to be an integral part of your health journey and a resource for optimal wellness for you and your family.
Peter McCarthy, BS, MA, CTN
Peter is a Nationally Board Certified Traditional Naturopath and is a former member of the Advisory Committee of the American Naturopathic Certification Board. He received his Doctor of Traditional Naturopathy degree from Trinity College of Natural Health. Peter is the founding chair of the Texas Health Freedom Coalition, the nation's largest state-level natural health advocacy organization, and represents Texas as a voting member of the National Health Freedom Congress. He is the author of Adrenaline Nation.
* Because the state of Texas does not regulate or license the profession of naturopathic medicine, naturopathic doctors cannot diagnose or treat disease in Texas. For this reason it is recommended that you consult with your licensed medical doctor for any medical advice, diagnosis, or treatment.